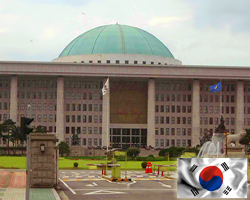 The manufacturing sector in South Korea fell into contraction territory in January, the latest survey from IHS Markit revealed on Monday with a manufacturing PMI score of 49.8.
That's down from 50.1 in December, and it moves beneath the boom-or-bust line of 50 that separates expansion from contraction.
Individually, the export trend remained broadly positive last month, offsetting weak domestic sales – while output volumes held steady despite further job losses.
Business confidence hit a 22-month high ahead of new product launches in the coming months.