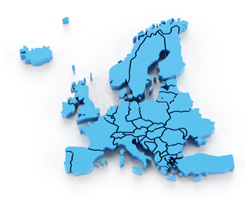 Producer prices from euro area and unemployment from Spain are due on Thursday, headlining a light day for the European economic news.
At 2.00 am ET, producer prices data for February is due from Romania. In January, producer prices had climbed 4.7 percent on year.
At 2.30 am ET, the Federal Statistical Office is set to issue Swiss consumer price data for March. Prices are forecast to fall 0.5 percent on a yearly basis after easing 0.1 percent in February.
At 3.00 am ET, Spain's unemployment data for March is due. The number of unemployed had decreased by 7,806 in February.
At 5.00 am ET, Eurostat is slated to release euro area producer prices for February. Producer prices are forecast to fall 0.7 percent on year, faster than the 0.5 percent decline seen in January.